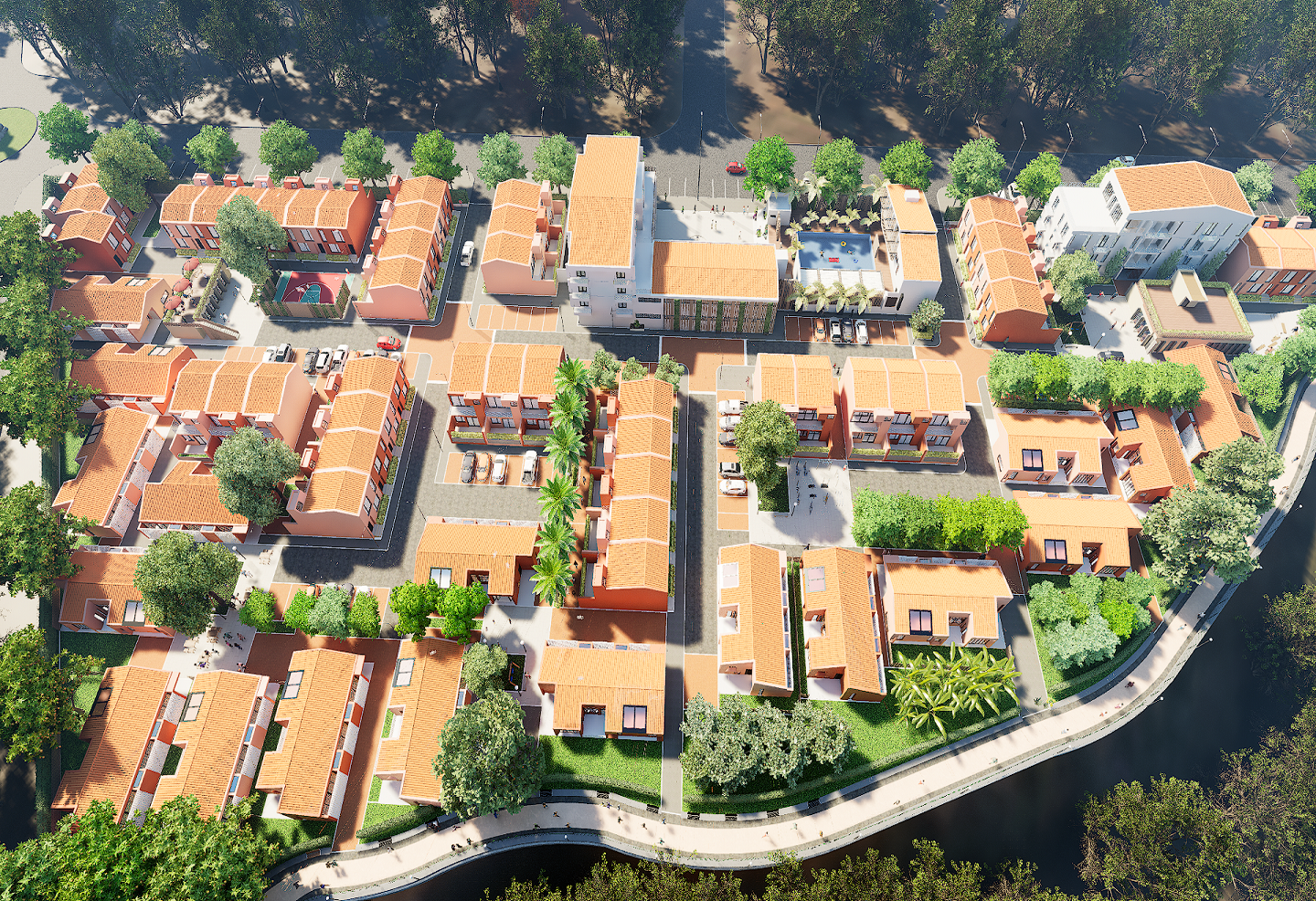 Ponte Praia
Get to know the most recent urban development project in Praia City - Ponte Praia - a condominium located a few minutes from the center of the city of Praia, Nelson Mandela International Airport, and one of the best beaches on the island, São Francisco.
The Project
With 19.000m2, it consists of a set of apartment, townhouses and villas with pre-defined architecture, fully infrastructure, with green areas, small shops, community square and recreational areas for children and youth.
Located in Palha Sé, an area in urban growth, Ponte Praia sets a new standard of urban development in Cabo Verde, combining the guarantee of integrated and harmonized development of the urbanization with concepts of careful and integral surroundings, with functional housing solutions adapted to different lifestyles.
Access to the promotional vídeo
here
.
Advantages for Banco Interatlantico's Client
The Banco Interatlântico is available to accompany the purchase process, with the very advantageous conditions:
Variable rate indexed to BCV's Liquidity Providing Fee with a spread of 4.5% for non-residents
Term up to 30 years
Financing up to 85% of the appraised value
Contact us
and request your simulation with all the commodity.